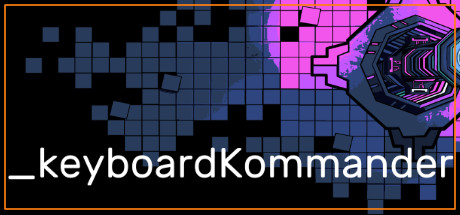 _keyboardkommander
Keyboard Kommander is the fast paced, grammatically correct zombie type'em up that follows the adven
基本信息
更新日期:

版本:

最新版

类型:

平台:

评分:

发布日期:

2021-03-16

价格:

开发者:
_keyboardkommander

游戏

简介

Keyboard Kommander is the fast paced, grammatically correct zombie type'em up that follows the adventures of William "Keyboard Kommander" Grey. Help our hero through five chapters of wanton zombie mayhem as you type the story of humanity's fall. Are your typing skills strong enough to help the Keyboard Kommander save the world?

Key Features

• Five chapters of intense, fast paced typing that unlocks the story of the Keyboard Kommander and the fall of civilization. Three chapters currently available in early access.
• Multiple weapon types with unique effects to choose from as you deal with waves of zombies.
• Six zombie types to test your strategic capabilities.
• A save system that records how far you are into the story and the items you have collected.
• Five difficulty levels to challenge your typing skills.

***Disclaimer***

Despite the nature of the story told in Keyboard Kommander we at Chunko Games, are in no way, 5G conspiracists – it was merely a fun premise for our narrative department to play with, creating an alternate universe that features zombie enemies. Any unfortunate parallels to conspiracy theories in our universe are, well, unfortunate and unintended, as this is a work of fiction, for the purpose of entertainment.