Paradigm Shift
The PlotWhen a ripple of unknown origin unleashes beings of Hell upon modern-day Earth, the only one
基本信息
更新日期:

版本:

最新版

类型:

平台:

Steam

评分:

发布日期:

2021-05-05

价格:

开发者:
游戏简介
The Plot
When a ripple of unknown origin unleashes beings of Hell upon modern-day Earth, the only ones who can stop their reign is a team of valiant heroes…
Unfortunately, this story isn't about that.
A group of young adults, gifted with elemental powers by the anomaly, are forced to go to battle with these unknown forces. Sooner than later, they come to find out that they're a lot more connected to the unfolding chaos than it seems… Battle enemies in this post-apocalyptic RPG to unlock new spells and attacks.
Work together to tighten each other's bonds in the friendship system to create sync attacks, combing two-party members' abilities to make one devastating attack! Watch as this Gang of numbnuts fights unholy creatures, meet shady merchants, and strengthen their own bonds as friends in this intense Paradigm Shift!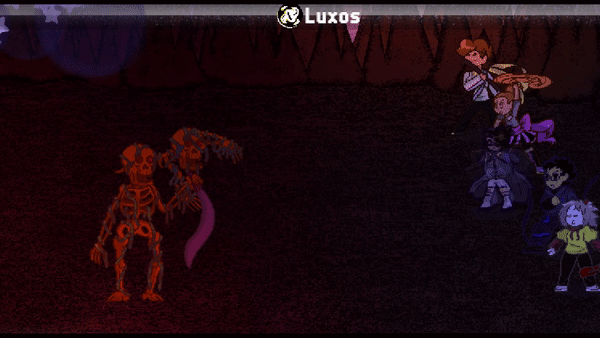 Features
The Main Story (+8 hours of playtime)
+500 Lines of Dialogue!
10 Unique Party Members!
A 6 party turn-based RPG system!
+100 Unique enemies!
Quirky Dialogue!
A friendship system to unlock unique sync spells!
Multiple Endings!
An Immersive Soundtrack by Pixie Bixxie!