Glitcheon
Explore a dystopian future in this Metroidvania platformer in which you use glitchy abilities to lau
基本信息
更新日期:

版本:

最新版

类型:

平台:

Steam

评分:

发布日期:

2021-05-08

价格:

开发者:
游戏简介
Explore a dystopian future in this Metroidvania platformer in which you use glitchy abilities to launch yourself and enemies across the level at high speeds, create temporary platforms, and more in your search to uncover the secrets of your origin in The Forum.
Overview
In Glitcheon you will explore a dystopian future in which a tech monopoly known as The Forum has gone completely unchecked.
In some shape or form, The Forum senses your presence. You will need to take advantage of glitches in the system to preserve your consciousness.
Glitchy Abilities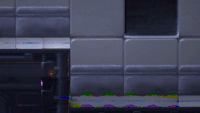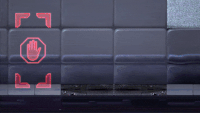 As you traverse through the recesses of The Forum you will discover terminals which will grant you new abilities that can give you an upper hand in the platforming and action packed challenges ahead.
Be warned, however, as glitchy abilities may have unintended consequences.