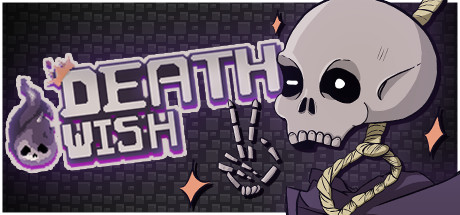 Death Wish
Death Wish is an adventure game where you accompany the last boss of the game who, tired of waiting
Death Wish

游戏

简介

Death Wish is an adventure game where you accompany the last boss of the game who, tired of waiting for the player to farm, starts looking for the hero who disappeared during the game.

During your adventure, you will have to defeat enemies using your telekinetic powers, such as village guards, focal NPCs in the story and even bargain with the death itself, so that it catches the hero's attention and unleashes the battle that our character so desires.
The game contains several different areas with different ways to be completed, as well as bosses that you will have to defeat along the way and several secondary NPCs who just want to know what's going on.
Venture into this world following the opposite path that the hero followed behind clues and crumbs, exploring the fantasy world in pixel art and listening to beautiful music along the way.