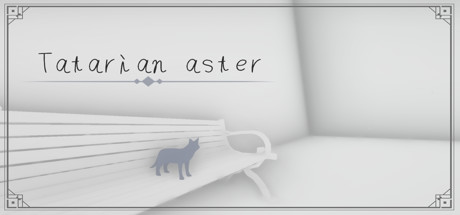 Tatarian aster
In this game, you control a girl who has lost her memory from a first-person perspective, and walk t
基本信息
更新日期:

版本:

最新版

类型:

平台:

评分:

发布日期:

2021-04-06

价格:

开发者:
Tatarian aster

游戏

简介

In this game, you control a girl who has lost her memory from a first-person perspective, and walk through a mysterious white space to recover her memory. there are three branching endings, and if you can recover all the memories, you will be able to have a good ending.

Pure white space and gems
When you start the story, you will see a white space, a big jewel, and a cat sitting on a chair. With their help, you can go to the space where your memories took shape and get them back!

Happy ending and normal ending
Of the three endings, one is the happy ending and two are the normal endings. You can't go to the happy ending just by getting your memories back. The girl's fate will change depending on what she gets from the recovered memories.

Junior High School Graduation Memorial
This is a game I made to celebrate my graduation from junior high school. This game was made to commemorate my graduation from junior high school, and I'm sure it has some shortcomings, but please give my best regards to Tatarian aster.