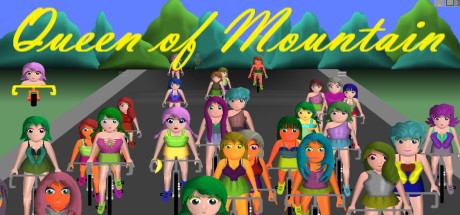 Queen of Mountain
There are King of Mountain challenge. And why not i cant have Queen of Mountain challenge! This is a
基本信息
更新日期:

版本:

最新版

类型:

平台:

评分:

发布日期:

2021-05-06

价格:

开发者:
Queen of Mountain

游戏

简介

There are King of Mountain challenge. And why not i cant have Queen of Mountain challenge!
This is a bicycle team race game. To train or to hire some good riders.
Each rider have her own name, out look, and skill ability. Team up them, and win the game.
Some feature list as follows:

1. Run down and scroll up, It is good to see rider's face and status.
2. Huge of riders, year nearly cant see two same one.
3. Collect good riders or the riders you love.
4. To choose good clothes or to custom it.
5. store items are random, you may need visit it frequently to find something you like.